Sweet update after Byron Bay baby was forcibly removed from young mum's arms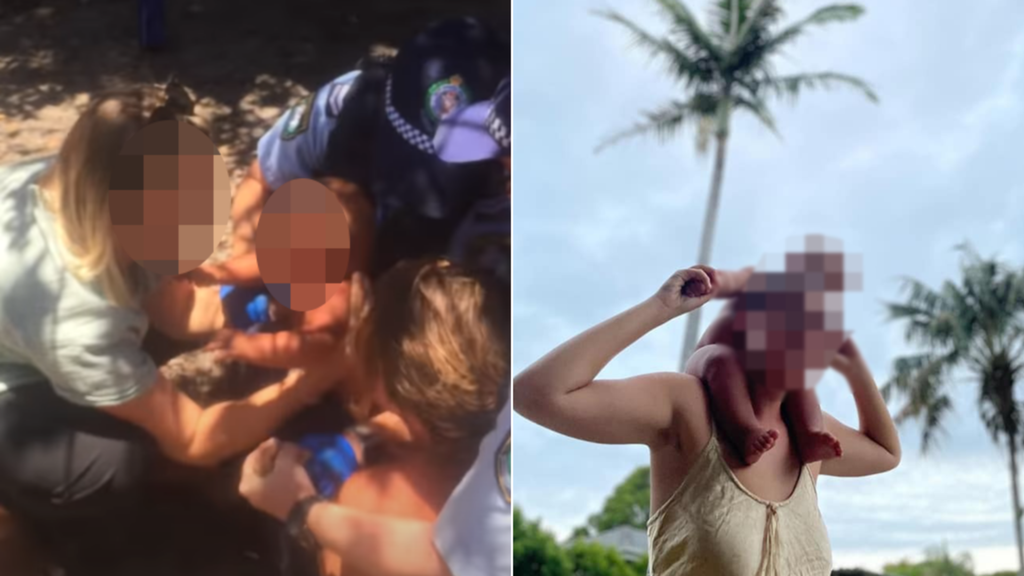 The first photo of a young mum and her "gumnut" baby has been released following their reunion a month after the little boy was forcibly removed by authorities.
The sweet photo, which was uploaded to social media, shows the baby sitting on top of his Byron Bay mother's shoulders.
In January, the eight-month-old tot was removed from his mother's arms by the NSW Department of Communities and Justice and police.
Following court procedures, the baby was reunited with his parents on February…